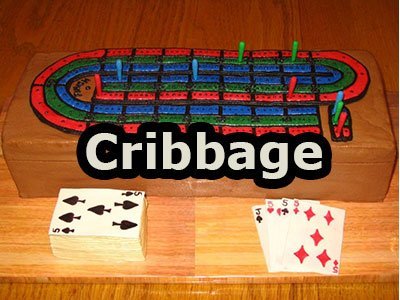 Play Cribbage Online
Cribbage (aka Crib) is a fun and strategic classic card game, created in the 17th century in England by the poet sir Sackling. Crib is very popular in countries such as the Great Britain, the USA and other parts of the Anglo-sphere. One of the original features of the game is the use of a pointing board. The winner is the player who first reached the specified number of points. Let's play Cribbage online for money or for fun!
Play Cribbage for Money!
Best sites to play Crib online with others:
Some facts about Crib
This holds a special place among American submariners, serving as an "official" pastime.
The game board has four rows of 30 holes each, divided into two pairs of rows.
Experienced players can complete a game in 10 or 15 minutes.
The game is played with an ordinary pack of 52 cards without jokers.
Score is kept by moving pegs on the cribbage board.
No consultation is allowed during the play.