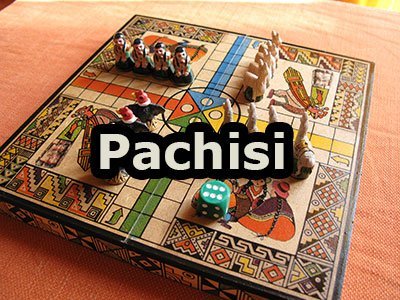 Pachisi
The game Pachisi (aka Pachis, Ludo, Parchís, Chausar, Parcheesi) is an ancient board game, which appeared in India in the 6th century. The game involved 2-4 players, and is played on a cross-shaped board. The goal of the game is to use the dice to move all the pawns to the home section. Parcheesi is a very interesting logical game that resembles backgammon a little. It also perfectly combines strategy and luck. You can play Pachisi online for fan or for real prizes!
Play Pachisi online for real money!
The Best place to play Pachisi with real opponents:
Some facts about Parcheesi
Pachis, the national game of India.
Mensch ärgere Dich nicht is a popular German variant.
The name comes from the Indian word "pacis" which means twenty five.
In 1896, a westernised version was published in England under the name Ludo.
Americans may recognise the game Parcheesi.

It is a descendant of the

game of Ashte kashte.
How would you rate this exciting game of skill?
skillgames
Essential Tips for Gin Player: 1. Minimize mechanical errors by orderly arrangement of your hand.
skillgames
Skill7 brings you not only games of skill such as Backgammon, Rummy, Yahtzee, Skip-Bo, Pachisi, Dominoes, Billiards, Gin Rummy, Schnapsen, Sixty-six, [...]
skillgames
The invention of playing cards has been variously credited to the Indians, Arabs, and Egyptians. Card playing was introduced through the Crusades.