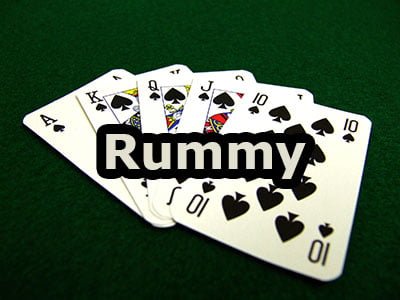 Classic Rummy Online
Rummy (aka Rami, Romme) is the second most popular card game in the world. In many countries, it officially recognized as a game of skill. There are numerous rami variations. The most commonly played of which are the basic rummy and gin rummy. The main goal is to collect cards in the melds, such as AAA, 123, 6789, also called sequences and sets. Let's start to play Classic Rummy online, this is an exciting game!
Play Classic Rummy Online for Cash!
Choose the best place to play online Classic Rummy with real opponents:
Some facts about Rami
The original form of game is called Classic Rummy, (Sai, Standard, Straight, Traditional).
Eastern tile game Mahjong is similar to the card game rami.
It has been ruled as a game of skill by Supreme Court in India.
The game are probably derived from the game Conquian.
Romme is very popular game in Germany and India.
This game require considerable skill to play well.
How would you rate this exciting game of skill?
skillgames
World Cup and VBet's 15-year-anniversary VBet kicks off a new contest raffling 9 cars. Place a bet of at least €2 in the Sport section on any event outcome...
skillgames
Check out a new opportunity – internet mahjong. You can play three variations of this game of skill and strategy – Riichi, Honk Kong and Red Mahjong.
skillgames
Check out the new added btc gambling sites for skill games. The future is coming today and we need to become a part of it!