Sooner or later, all fans of video games begin to ask themselves the question: "How would I play esports for money and make some cash on my favorite hobby?". Such a question is of course not new, and for a long time there have been several ways to monetize this hobby. In this article we will talk about the most popular and promising ones.
Play Video Games for Money
A good way to start is to play in tournaments with real money prizes.
In these competitions, the real skill level is being discovered, as all participants play seriously and are concentrated.
Accordingly, this is the best place for real training.

As your skills grow, you will also earn money by playing higher and higher limits .

There is a large selection of different video games and tournaments, from one-on-one to hundreds of participants.
Simple and affordable ways to withdraw money: PayPal, Credit Cards, Skrill and even Bitcoin.
You do not have to wait until you become a professional, you can start competing right now!
Best Sites to Play Esports for Money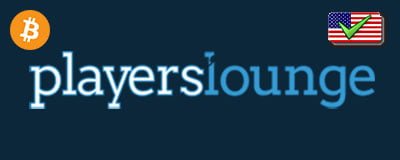 100% DEPOSIT BONUS!
PayPal, Credit Card, Skrill, Bitcoin
200% DEPOSIT BONUS!
PayPal, Check
Become a Professional Gamer
Cybersport tournaments are, perhaps, the first thing that comes to mind when someone mentions making money in computer games. In recent years, the market of e-sports competitions has grown tens of times, and hundreds of millions of dollars are invested annually in it. Now esports balances on the verge between big professional sports and show business and takes only the best from both spheres.
It's a big job to become a professional player and it does not matter which esports discipline you play. Gamers of "extra-class" who compete with each other at the world level, can earn 10-15 thousand dollars of monthly salary, as well as receive interest from won tournaments and advertising contracts. There are not many such talented masters, but they are.
Of course, the level of income almost always directly depends on professional results. The better you play esports, the more money you get. The whole beauty of this system is that you do not have to be the best of the best to earn money for life. In semiprofessional teams, excellent conditions for career growth are created. If you have the talent and the desire to develop, then you can easily find yourself a team. Then you will only have to conquer small tournaments and wait for a chance to get to the world stage.
Stream Your Games
It's hard not to notice how the era of videobloggers gradually gives way to the era of streamers. Modern Internet technologies, as well as accessibility and variety of stream-services (Twitch, GoodGame, YouTube, Hitbox, Azubu, etc.) can make a "star" from almost anyone. If you like to play games, have an attractive appearance, nice voice and charisma, then just let other people watch you.
The main goal of any esports streamer is to expand your audience and increase the number of subscribers to the channel. Here the logic is quite simple: the more people watch the broadcast, the more money the streamer receives. In the pursuit of the audience, many home-grown stand-up masters often act incorrectly, and can receive a channel ban. Nevertheless, every day there are more and more of those who want to earn these easy money.
In addition to money for the number of subscribers, the streamer also earns% of advertising. Another source of income is donat – charitable donations from grateful spectators. Ways of asking money are limited only by your imagination, moral principles and rules of a stream-service.
Sale of Virtual Items
There are also easier ways of earning money. The simplest is the offer of unnecessary virtual things from your account, to your colleagues. Naturally, for real money. Gemer can sell