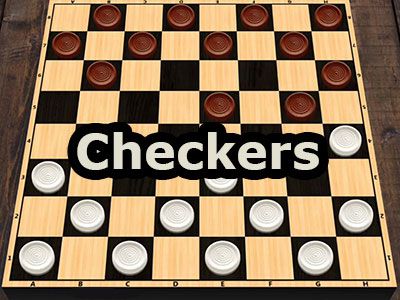 Checkers for Money
Draughts or checkers is a classic board game, analogues of which are known for thousands of years.This is one of the most famous games of skill, requires good strategic thinking and the ability to calculate possible options. There are many variants of rules in different countries, but the most famous are English and Russian 8 × 8, as well as international 10 × 10 variants. Try your skills, play checkers for money!
Play Checkers for Money Online!
Best sites to play Checkers  online for cash with real opponents:
Some facts about Checkers
Checkers, game for two players, known in England as draughts.
The game dates back to the 12th century, in France.
Egyptian version Alquerque was so popular that man played it for thousands of years.
If you cannot move a piece on your turn, you lose.
Center positions command twice as many moves as edge positions
Using the sides of the board can be quite an effective checkers strategy.
While the rules are easy to learn, game strategy is quite complex.