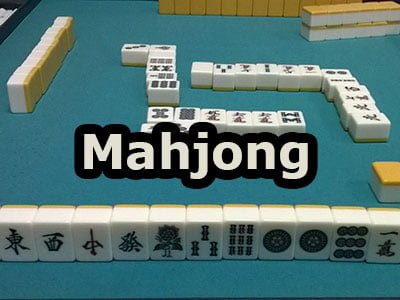 The Game Mahjong Online
Mahjong (aka Mah-Jongg) is a board game played with original tiles, very popular in East and South-East Asia, and recently there has been an increase in interest in other regions of the world. The gameplay is quite similar to a rummy card game, but players use 144 tiles. Now you can play Mahjong online too. The most popular variations are Japanese also known as Rīchi, Chinese classical, Hong Kong and Competition Mahjongg. Let's play mahjong online!
Play Mahjong online for real money
Best sites to play Mah-Jongg for cash with real opponents:
Mahjong
Mahjong is the premier online mahjong community in the world. MT have a wide range of styles and types of games and regular tournaments.

Hong Kong, Riichi

MCR, Taiwanese

WEB, PC, Mobile

Free Mahjongg School


Credit Card, PayPal, Moneta
Some facts about Mah-Jongg
The object of the game is to build sets, as well as get the highest point.
Some claim it was the game of Chinese royalty.
'majiang' is a Chinese word that interprets 'clattering sparrow', 'flax sparrow' or perhaps 'hemp bird'.
Rīchi is the most popular table game in Japan.
The core of the set is the 108 suited tiles which were inherited from Chinese money-suited playing cards.
The World Mahjong Championship is played to determine the World Champion.